Tokiwa Hotel Garden

Cherry blossoms in spring, fireflies in summer, leaves changing colors in autumn,
and you may even see some snow in winter ? each season with a different look.
Enjoy a relaxing stroll, or take some photographs on the stone bridges or in the traditional gazebo.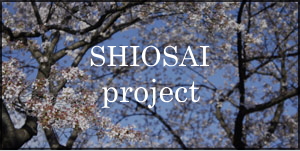 Ranked Third Nationally by the Shiosai Project in 2012 and 2013 of
the Journal of Japanese Gardening.
The Shiosai Project is a ground-breaking research endeavor that
attempts to identify Japan's finest sukiya living environments based on
quality. More than 30 international experts participate. They strive to
rank nearly 1,000 of Japan's very best public gardens, including those
at inns, restaurants, and historic estates. The project hopes to steer
attention toward truly relaxed and beautiful spaces, rather than garden
sites which are merely large, old, or famous.


The great Japanese author, well known as the author of Black Rain, Masuji Ibuse often spent
relaxing time under the Keyaki (Zelkova) tree with friends in literature, drinking from a big bottle
of Koshu wine.

Hitomi Yamaguchi (a very popular novelist and essayist of the Showa period) usually stayed in the
guest room "Kokonoe" and wrote about the hotel in his novels and essays.
He wrote specifically about this Karin (a Chinese quince) tree in July 1984 edition of magazine Shincho.

This garden has remained an oasis for literati, such as Hitomi Yamaguchi, and other guests alike.
Enter freely, stroll, and refresh yourself.