Tokiwa Hotel Greetings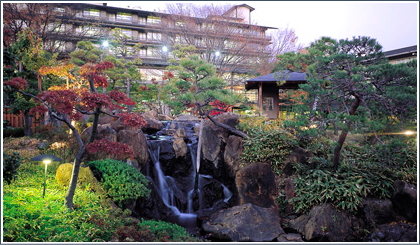 Thank you for visiting the official Tokiwa Hotel web site.
We have been welcoming our guests with pride and the
finest hospitality for over 80 years ? ever since we
opened in 1929 as Kofu's premier VIP guesthouse. We
have enjoyed a good reputation, thanks to the patronage
of our guests.We will continue to strive with a focus on
"clients first" , and promoting regional development.
We look forward to your visit and in serving you in the
years to come.
Representative Director Kenji Sasamoto
Tokiwa Hotel Co., Ltd.